The Midway Food & Empowerment Project aims to collect and distribute resources to our community on an ongoing basis.The speed at which multiple community partners came together to make this happen is nothing short of amazing. We will continue to work with our partners to ensure that our scommunity members receive the items they need to thrive.
Volunteer
Volunteers can sign up for a time and location to support our work. Click below to sign up to volunteer!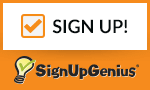 Non-perishable Food and Supplies Donation Drop Off Sites
Donations can be dropped off at Ginkgo Coffeehouse: 721 Snelling Ave N, St Paul, MN 55104
Donate
Your financial support will help pay for the supplies needed to fulfill requests and needs of the community.